ALISSA ZDANCEWICZ ELECTED TO LEAD FLORIDA'S PODIATRISTS AS 83RD FPMA PRESIDENT
Only the 4th Women Elected in History of FPMA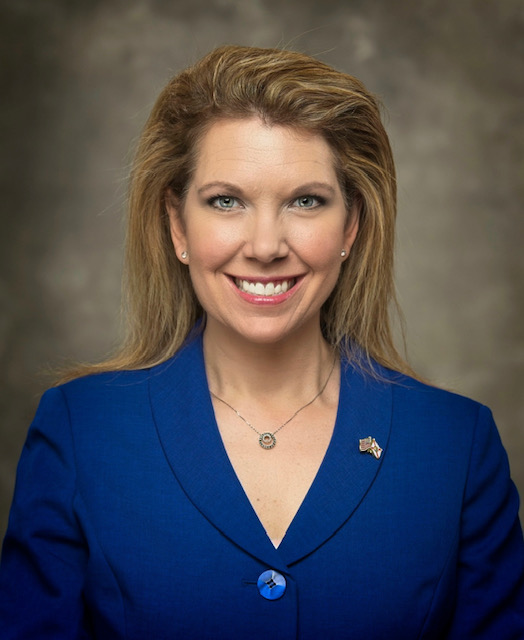 Sarasota, FL March 22, 2023 – Dr. Alissa Zdancewicz was elected the 83rd  president of the Florida Podiatric Medical Association (FPMA.).  Only the 4th woman in the state of Florida and the first woman from Sarasota and Bradenton region to hold the office, she oversees the policymaking board that serves Florida's podiatrists, doctors who specialize in the treatment of the lower extremity.
Originally from Chicago, Dr Z, as she is called by her patients, practices in Bradenton and Sarasota, FL.  A partner in West Coast Podiatry Center, she enjoys helping her patients stay healthy and active.  She has previously served as president of the Manasota Podiatric Medical Association.   Teaching future doctors is also a passion of Dr. Z's as she is on the faculty of Manatee Memorial Hospital's Internal Medicine and Family Medicine Residency Programs.
"I'm honored to lead this great organization and follow in the footsteps of my predecessors.  I look forward to embracing the challenge and will work diligently to advocate for podiatrists across the state of Florida," stated Dr. Zdancewicz.
Her duties will include working with various FPMA committees creating the vision and budget for the next year, traveling the state, representing over 1000 podiatric physicians and surgeons, promoting the benefits of scientific advancement in the treatment, prevention, and alleviation of foot and ankle problems.
When not in one of her two offices, she attends patients at three hospitals, and 3three wound centers, she loves spending time with her family and dogs, one of which, Lisette the Frenchie, is an Instagram sensation!
She still finds time for her highest calling, helping her patients, who have given her 5 star ratings.
Appointments can be made with Dr. Zdancewicz at her West Coast Podiatry offices in Sarasota and Bradenton by calling 941-366-2627 or going to westcoastpodiatry.com
About the FPMA
The Florida Podiatric Medical Association (FPMA) was organized in 1927 for the purpose of advancing the science and art of Podiatric Medicine, promoting the benefits of scientific advancement in the treatment, prevention, and alleviation of podiatric ailments, and enhancing relationships within the Podiatric Medical profession and other groups dedicated to improving healthcare. FPMA currently unites more than 1,000 Podiatric Physicians in this common cause and serves as the voice for the profession in Florida and Washington, D.C. through Delegates to the American Podiatric Medical Association (APMA).
FPMA is dedicated to programs and activities that enhance the success of the Podiatric Physician. The Association functions on three levels:
It represents its members statewide and nationally to affect beneficial change and stave off detrimental effects to Podiatric Physicians' practices through legislative action, policy monitoring, and representation.
It offers services and programs dedicated to improving the professional competence of individual Podiatric Physicians.
It provides information about how Podiatric Medicine benefits the health and well-being of the general public.
About West Coast Podiatry Center
If you are looking for highly experienced podiatrists, then you have come to the right place! West Coast Podiatry Center in Bradenton and Sarasota, FL, is the area's leading choice for foot and ankle care. We offer a combination of podiatric medical expertise and care with advanced technology and services to make both you and your feet happy.
Our experienced team invites you to visit us at our podiatry centers, where we combine specialized expertise with a caring staff and cutting-edge technology to create a positive patient experience.
Since 1996, our team has helped over 20,000 patients like you with their foot and ankle conditions. Choose from the buttons below to learn more about our foot doctors in Bradenton and Sarasota, FL.
Dr Zdancewicz Elected as 83rd FPMA President