Don't Miss Dr. Stephen Lasday's New Book
Plantar Fasciitis can impact your life in many ways. Dr. Lasday has written this book to help you make sense of your condition and provide some hope that it is treatable.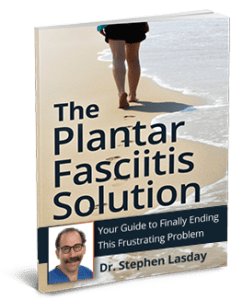 Enter your name and email below to receive your copy instantly.
*Please do not submit any Protected Health Information (PHI). This is not a secure or encrypted means of communicating with our podiatry centers.
As one of the premier podiatry practices in Bradenton & Sarasota, FL, our podiatrists and team at West Coast Podiatry Center also provide 5-star podiatry care to patients from Venice, FL & the surrounding areas.